ANNOUNCING: Third Day Farm Getaway!
September 5, 2022
We have hinted at a new project that we have on the farm, and we're finally ready to announce it!


Third Day Farm Getaway


At Third Day Farm, we are extremely proud of the animals we raise and the meat and eggs that we produce here. When others have visited the farm, they have commented on how peaceful it was to be located out in the country, down the long lane. It's almost as if time itself slows when you're surrounded by the sights and sounds of nature and animals grazing.
Third Day Farm Getaway is the first of our on-farm accommodations! This 4-bedroom house sits off a 1/2 mile lane directly on the farm. With the modern farmhouse interior and cozy-feel, we think it offers you the rest and relaxation you're looking for in a unique, country setting.There is something so beautiful about the simplicity of an unhurried lifestyle. Don't get me wrong, on a farm there are always chores to do, problems to solve, and things to fix. When you remove yourself from the hurried-life and soak up the beauty of your surroundings, there is something that brings rest and an appreciation for LIFE.
Because we enjoy the sights and sounds of the farm, we wanted to extend the invite for others to experience and enjoy, as well! So, come grab a seat at the table.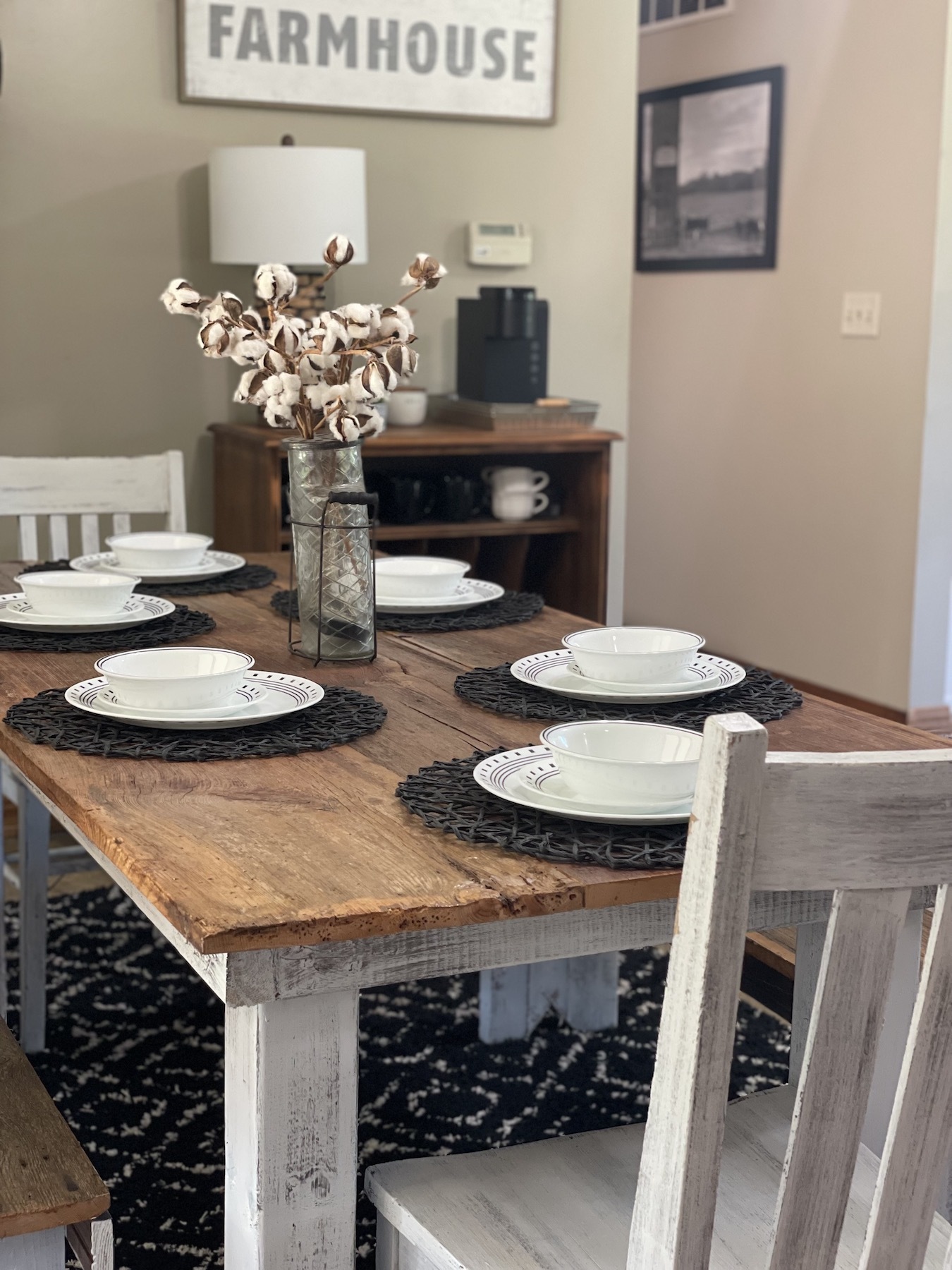 We're eager to share a piece of the farm with you to enjoy. Whether it is curling up on the couch with a book, sipping coffee on the back porch, snacking on s'mores by the campfire, or playing intense games of ping pong or air hockey...we're anticipating wonderful memories being made here.If you have friends or family coming to the area and looking for a place to stay... let them know about our Getaway.
A review from one of our guests:
"This place is just perfect!! Everything is so clean, spacious, and best of all the property!! If you love the farm life, you will love this one. Definitely planning to come back soon!! ... We loved everything!!!"

If you have questions about our accommodations... just let us know!
Have a wonderful week! :)
-Brittany